Veterinary Surgery at Canyon Pet Hospital
Striving to ensure a comfortable and stress-free experience.
We understand that surgery is not an easy experience for you and your pet. At Canyon Pet Hospital we strive to ensure your pet's surgical procedure is as comfortable and stress-free as possible. To that end, we also endeavor to provide our clients with a clear understanding of why a particular procedure is necessary, what the procedure entails and proper post-operative care. We also try to convey any other information you may need to feel comfortable that you are making the right choice for your pet.
Staffed by a team of highly trained veterinarians and experienced veterinary technicians, we are proud of the quality of surgical care we provide and the wide range of surgical procedures we offer. Beyond spay and neuter surgeries, Canyon Pet Hospital performs an array of orthopedic and soft tissue surgeries.
Soft tissue surgeries include, but are not limited to gastric dilatation-volvulus (stomach bloat), C-section, splenectomy, declaw, cherry eye repair, anal sac removal, cystotomy, enucleation, and mass removals.
Orthopedic surgeries include fracture repair with bone plates, screws and pins, as well as tightrope and extracapsular stabilization for ruptured cruciates, and more.
Laser Surgery
Canyon Pet Hospital is able to offer laser surgery for a number of surgical procedures such as spays and neuters, mass removals and more. Laser surgery minimizes bleeding, reduces pain and swelling and speeds healing. When your pet undergoes laser surgery, he or she recovers faster and faces less post-operative pain. Laser surgery also is more precise and greatly reduces the risk of infection.
Oncology
A diagnosis of cancer can be frightening. However, most pets respond extremely well to cancer treatments, which include tumor removal surgery and chemotherapy. Canyon Pet Hospital offers chemotherapy for both cats and dogs. Pets do not experience the same side effects from chemotherapy that humans do, and often go on to lead long and healthy lives after their cancer is gone. We can also perform a range of mass/tumor removal surgeries or refer you to the appropriate specialist for complicated oncology surgeries.
Anesthesia & Monitoring
Anesthesia and cardiovascular monitoring are important, integral aspects of every surgery we perform. For this reason, your pet has access to the best and most advanced anesthetic administration and cardiovascular monitoring equipment and protocols. Prior to anesthesia all pets are examined by a doctor and a pre-surgical blood screen is performed. The results of these tests and your pet's past anesthetic history, breed, preexisting conditions, and age are used to create an individualized anesthesia protocol for your pet. In general, we use a multi-modal approach to anesthesia, which includes pre-medications, a range of induction agents depending on the procedure and your pet's unique characteristics, and isoflurane gas.
During anesthesia and surgery, your pet is constantly monitored by a trained veterinary technician, using our advanced monitoring system. This system continuously monitors your pet's arterial oxygen level, blood pressure, heart rate, respiratory rate, and core body temperature. We can also apply heat therapy to ensure a safe body temperature throughout the procedure.
Pain Management
Canyon Pet Hospital believes that identifying and relieving pain is essential to the recovery of your pet. Therefore, we are aggressive with our pain management and include it as an important aspect of our intra- and post-surgical protocols. We have a large supply of pain management medications, which includes Butorphanol, buprenorphine, hydromorphone, morphine, gabapentin, amantadine, NSAIDS, tramadol, and local anesthetics. Delivery methods include syringe pump and fluid pumps that allow for continuous rate infusions during hospitalization.
At discharge, we may also send additional pain management medication home with you and your pet after providing a thorough explanation of its proper use and dosage.
Postoperative Care
As your pet is being discharged from the Hospital, we will provide you with detailed information on how to properly care for your pet at home after surgery. We are also happy to answer any questions or concerns that may arise once you get your pet home. Please call us at 928.774.5197928.774.5197.
Surgery Packages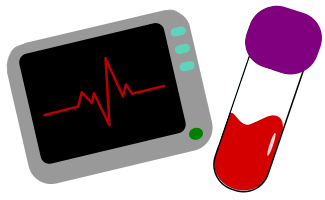 What are the benefits of a surgery package at Canyon Pet Hospital?
Our operating rooms are equipped with comprehensive monitoring technology to track our patients blood pressures, pulse, EKG, temperature, pulse oximetry, end tidal CO2, and capnograph.
We run comprehensive bloodwork prior to putting our patients under anesthesia, to check for kidney and liver function and complete blood counts. This helps to ensure that any illnesses that may be worsened by anesthesia are caught before proceeding with the procedure.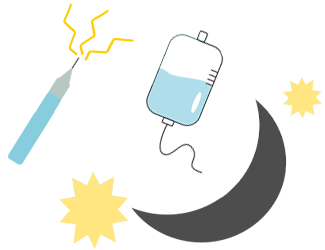 Our surgical laser provides a less traumatic approach to surgery than a scalpel blade. The laser reduces bleeding, swelling, and pain.
We place IV catheters to provide intravenous access at all times. This allows for IV access to administer emergency drugs if necessary. We also use IV catheters to provide IV fluids to help our patients flush the anesthetics out of their system faster, providing faster recovery times.
Any elective surgery patient has the option to stay overnight post operatively and be monitored by our overnight team free of charge.