Canyon Pet Hospital Management
Chris Miller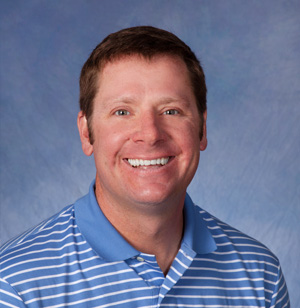 Chris and his wife are the owners of Canyon Pet Hospital. After serving four years in the US Marine Corps, Chris went on to get his Master's Degree in education. He worked as a special education teacher for four years in Colorado. When he moved to Arizona with Julianne, he stayed home with his daughters Madeline and Zoe for the first two years before purchasing the practice.
After Marine Corps leadership roles and four years working with at-risk youths, Chris still credits his experience as a stay-at-home dad, more than any other, as the job that best helped prepare him to take on ownership and management of Canyon Pet Hospital.
As co-owner of Canyon Pet Hospital, Chris works closely with his wife and the management team to make Canyon Pet Hospital the leading veterinary hospital in Northern Arizona. The management believes that it's their challenge to themselves to find new and inventive ways to meet the needs of clients and their pets. This is done through unparalleled customer service, practicing high-quality, progressive medicine, and giving back to the Northern Arizona Community. Both Chris and his wife are excited about the opportunity to run and manage this beautiful hospital.
If at any time you have questions, compliments or concerns please contact him at chrismiller@canyonpet.com.
Erica Pillow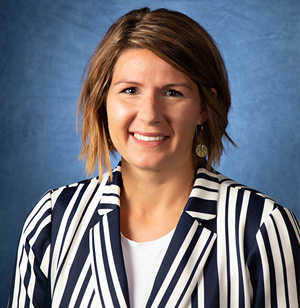 Hello! My name is Erica Pillow. I am the hospital director at Canyon Pet Hospital and a certified veterinary technician in the state of Arizona. Some say I am also a certified boxer lover. I graduated from the Purdue University in West Lafayette, Indiana and grew up in Indiana, Michigan, and Missouri.
My husband, Michael and I moved to Flagstaff in 2009 and immediately fell in love with this area of the country. We have a son named Wyatt and a daughter named Nora who keep us well entertained, and bring us lots of laughter.
When I am not caring for your "kids" here at Canyon Pet Hospital, I enjoy exploring the peaks with my horses and donkey, giving riding lessons, and hiking with my boxers and kids. I am currently working on earning my certification as a Certified Veterinary Practice Manager in an effort to benefit and develop our team to continue to be the best in northern Arizona.
Feel free to contact me anytime if you ever have any questions. I am always available at ericapillow@canyonpet.com.
Carly'e Bemis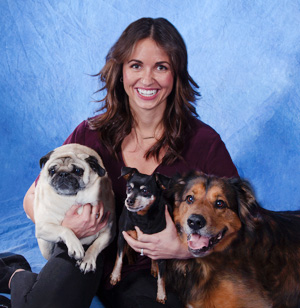 Hi there, my Name is Carly'e Bemis!!! My career at Canyon Pet Hospital started as a technician in 2011. Eager to learn and take on more responsibilities, I was promoted to the position Hospital Administrator in August of 2014. I am very proud to be able to work with such a great group of individuals. Growing up on our farm in Hammett Idaho, I knew from an early age that I wanted to work with animals. My goal is to provide quality care and service to not only the animals at Canyon Pet Hospital, but also to their families.
I moved to Arizona in 2010 from the Pacific Northwest with my husband Justin. We both thoroughly enjoy being in the sun and a the wide-range of outdoor activities that Northern Arizona provides. We are the proud parents of two spoiled dogs; Betty, a pug and Reggie, a miniature pincer. In my spare time I enjoy, traveling, photography, hiking with the dogs and hanging out with my family and friends.
If you ever need to reach me, I can be contacted at carlyebemis@canyonpet.com.
Kelly Huntamer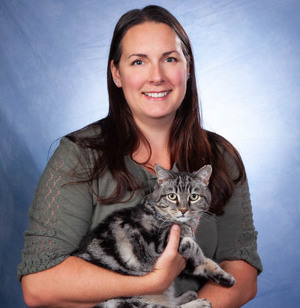 Hi, I'm Kelly Huntamer. I have been working in veterinary medicine for over 20 years and it is all I've ever wanted to do. After moving to Flagstaff in 2009, I started working here at Canyon Pet hospital as a veterinary technician. In late 2019 I was promoted to the lead technician and one of the managers here at Canyon Pet Hospital. I am proud to represent such a fantastic veterinary hospital and always strive to help provide the best medicine possible for our patients and their families.
I was born and Raised on the coast of California, however my husband Josh and I have always loved and vacationed in northern Arizona so we decided to uproot and move here in 2009. We now have two sweet daughters-Elsie and Averie, who we share a love of the outdoors with. We enjoy hiking, camping and just being outside. Along with our two children, my husband and I also have two dogs, two cats, a bearded dragon, a leopard gecko and a plethera of fish including seahorses.
If I can be of assistance in any way, please feel free to contact me any time at khuntamer@canyonpet.com.
Shaunna Greene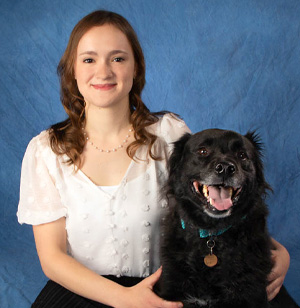 Hello, my name is Shaunna Greene! I am the Floor Manager at Canyon Pet Hospital. My interest in veterinary medicine began as a child and I took my first job in the field at the age of seventeen. In 2012, I moved to Flagstaff, Arizona and began working as a night receptionist at Canyon Pet Hospital while attending Northern Arizona University during the day. In 2016, I graduated from Northern Arizona University with a Bachelor of Science in Biology. Over the years I have transitioned through several positions at the hospital including assisting, boarding, nursing, and now management. I am very proud and excited to be a part of the management team and to have the opportunity to work with so many outstanding individuals who every day show the same compassion, enthusiasm and love for animals that I do.
I am a born and raised Arizonian who lived in the beautiful desert for most of my life but new my calling was to be closer to the forest and seasons. I love Flagstaff, the extreme changes in weather, beautiful hikes, proximity to Sedona, and having the opportunity to be outside and in the forest every day. My hobbies include rock climbing, yoga, keeping Gouldian finches, collecting house plants, and finding new ways to make my life as sustainable and ecofriendly as possible. I have a special love for Shih Tzus and will always have one in the family.
My goal is to help provide the best care for our patients and their families, please feel free to contact me anytime at shaunnagreene@canyonpet.com.
Tiffany Cubias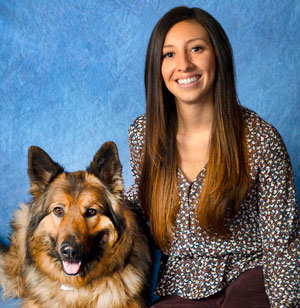 Hi! My name is Tiffany and I have lived in and loved Flagstaff for the past 10 years!! I have two very furry fur babies at home, a Husky and German Shepard who LOVE the snow and cool summers that Flagstaff has to offer. In my spare time I enjoy nothing more than lounging around at home, walking the pups around the cute duck pond close by, and hiking in our backyard, which just happens to be one of the perks of living in a National Forest.
I started as a Customer Service Representative here at Canyon Pet Hospital and worked and trained my way up to a Veterinarian Technician, which I have done now for the past 5 years. I have loved animals my whole life, because let's be honest, who doesn't, and I have enjoyed taking care of all the amazing pets that have been brought to us and the trust you as clients have given us with them!
I have recently been promoted to a Floor Manager/Hospital Administrative Assistant and am very eager to continue to grow with this company and learn more ways to help Canyon Pet Hospital continue to thrive as Northern Arizona's Premier Veterinary Hospital.
If there is anything I can do to assist you in any way, please feel free to reach out to me at tiffanycubias@canyonpet.com.