Our Veterinarians
Dr. Julianne Miller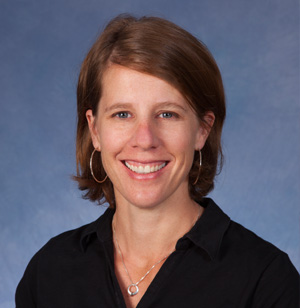 Dr. Miller has cared for pets at Canyon Pet Hospital since June 2008 and purchased Canyon in 2010 with her husband, Chris. A native of Colorado, she attended the University of Colorado - Boulder, and received her Bachelor's Degree in Biology in 1996. In 2004, Dr. Miller earned her Master's Degree in Biology from the University of Colorado - Denver. She continued her veterinary education at Colorado State University, where she was awarded her Doctorate of Veterinary Medicine in 2008. Dr. Miller's professional interests include internal and emergency medicine, surgery, pain management, and acupuncture.
When she's not at the hospital, Dr. Miller enjoys reading, swimming and traveling with her husband, Christopher, and her daughters, Madeline and Zoe. She and her family enjoy the companionship of a number of animals, including dogs Roscoe, Molly, Buster and cats Bally and Patsy.
Dr. Miller can be contacted at drmiller@canyonpet.com.
Dr. Jen Sullivan
Dr. Sullivan has been caring for pets at Canyon Pet Hospital since August 2008. A native of North Carolina, Dr. Sullivan attended the University of North Carolina at Chapel Hill and received her Bachelor's Degree in Biology in 1999. In 2008, Dr. Sullivan was awarded her Doctorate of Veterinary Medicine from North Carolina State University. Dr. Sullivan's professional interests include internal and emergency medicine, ultrasonographic imaging, and geriatric care.
In her free time, Dr. Sullivan enjoys spending time outdoors backpacking, hunting, fishing, mountain biking and running. When not outside, Dr. Sullivan likes to knit, play guitar and make jewelry. She shares her small hobby farm with her husband and two dogs, Gristle and Evel Knievel.
Dr. Sullivan can be contacted at drsullivan@canyonpet.com.
Dr. Kim McGill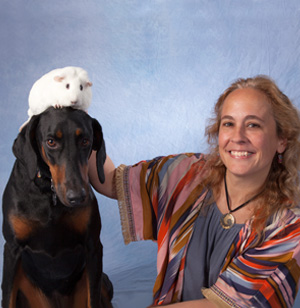 Originally from Pennsylvania, Dr. McGill joined Canyon Pet Hospital in 2011. She attended St. George's University and was awarded her Doctorate of Veterinary Medicine in 2007. Upon graduation Dr. McGill moved to Arizona and practiced at Kachina Animal Hospital in Dewey, Arizona until moving to Flagstaff. Dr. McGill attended University of Delaware and College of the Atlantic and then worked as a whale researcher for several years. While in Bar Harbor, Maine she found a job working as a veterinary technician and discovered she loved the profession. Dr. McGill returned to school and was awarded her Bachelors of Science at the University of Southern Maine in 2001 prior to embarking to vet school. She loves providing compassionate care for dogs and cats but has a special interest in exotics as they allow her to combine her skills in both medicine and zoology.
Dr. McGill and her husband Bob share their home with many pets—dogs and cats in plenty, as well several exotics—African Spurred Tortoise, Green Iguana, Lovebird, Guinea Pig and freshwater fish. Free time interests include gardening, hiking, disc golf and traveling.
Dr. McGill can be contacted at drmcgill@canyonpet.com.
Dr. Amanda Amstutz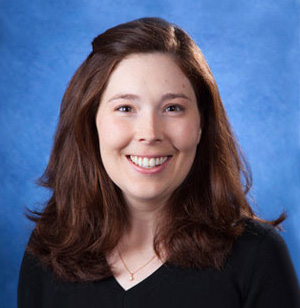 A native of Oregon, Dr. Amstutz's love of animals brought her to Canyon Pet in May of 2016. She is excited and honored to become a part of the Flagstaff community and care for its pets and people.
Dr. Amstutz received an Honors Bachelor of Science in Zoology from Oregon State University in 2009. She is part of the inaugural class of the Utah State University School of Veterinary Medicine and graduated in May 2016 as a member of the Phi Zeta Veterinary Honor Society. During veterinary school Dr. Amstutz was active in cardiology research and pursued additional training in physical therapy and orthopedics. She also enjoys dermatology and preventative care.
In her free time Dr. Amstutz enjoys hiking and backpacking with her husband. She is currently working towards obtaining a private pilot license to better explore the beautiful state of Arizona. She and her husband share their home with a rambunctious black kitten named Sir Nox.
Dr. Amstutz can be contacted at dramstutz@canyonpet.com.
Dr. Cameron Folkers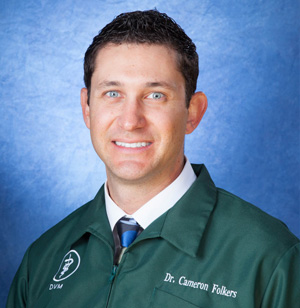 Dr. Cameron Folkers was born in Newport Beach California and later went to High school in Lake Havasu City, Arizona where his family owns vacation rentals. He received his Bachelor of Science degree in Biology from Arizona State University in 2009. Throughout his undergraduate degree he worked part-time as a veterinary technician at animal hospitals and on weekends volunteered his time at the Phoenix Zoo as an educator. Dr. Folkers was awarded his Doctorate of Veterinary Medicine from Ross University in 2017 after completing his clinical rotations at Colorado State University.
Having a father who was a veterinarian Dr. Folkers has always had a passion for the profession. Growing up in an animal hospital he was destined for a career focused on helping animals. Dr. Folkers understands that pets are considered members of the family and is a strong advocate of the Human-Animal Bond. His areas of special interest are small animal emergency, oncology, ophthalmology, surgery and equine medicine.
In his free time Dr. Folkers enjoys most things outdoors from hiking, mountain biking, horseback riding, snowboarding, boating and playing the guitar. He is an avid scuba diver and has received his PADI Divemaster certification; which allows him to lead dive groups and help teach new divers. His only pet at the moment is Guinness, an off-the-track Thoroughbred horse that he will assure you is more than enough pet. His goal is to ride him as a jumper and dressage horse.
Dr. Folkers can be contacted at drfolkers@canyonpet.com.
Dr. Stacey Carron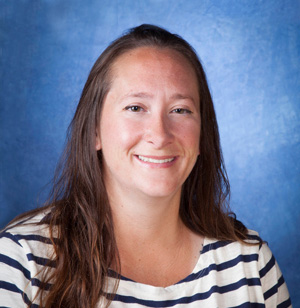 Dr. Carron is originally from St. Louis Missouri. She attended the University of Missouri-Columbia for both her undergraduate studies and veterinary medical school. She received her Doctorate in Veterinary Medicine in 2008. After veterinary school a small animal internship took her to the east coast. Dr. Carron has spent the last 8 years working as an emergency veterinarian in New England. Her professional interests are emergency and critical care medicine and cardiology.
Outside of work Dr. Carron prefers to spend very little time indoors. Hiking, swimming, running, and cycling are favorite activities. She enjoys running half marathons, and also participates in triathlons. Indoor hobbies include cooking, playing music, and listening to her extensive vinyl record collection. She shares her home with two dogs; an old beagle/coonhound George, and an energetic husky mix Duke.
Dr. Carron can be contacted at drcarron@canyonpet.com.
Dr. Tereza DeMuth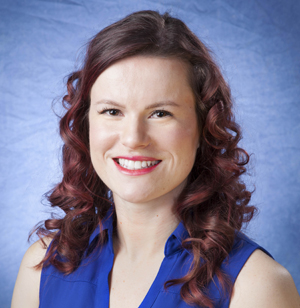 Dr. DeMuth was born in Prague, Czech Republic, and moved to North America with her family as a child, traveling around the United States and Canada due to her father's work. She grew up sailing competitively, training as an ocean lifeguard, and volunteering for zoos, where her passion and devotion to animals began.
She moved to Flagstaff during high school, and her first job was actually as a boarding technician at this very hospital! She then received her Bachelor's degree in Biology from the University of Arizona in Tucson while working as a veterinary technician, followed by her DVM degree from UC Davis, School of Veterinary Medicine in northern California, where she studied small animal medicine and surgery. Graduating in 2017, Dr. DeMuth was accepted into a zoo, exotics and wildlife medicine internship, and is now thrilled to be a part of the Canyon Pet Hospital team once again!
Her special interests include ophthalmology, critical care, rabbit and rodent dentistry, avian orthopedics, and creating fear-free veterinary visits for all pets. In her spare time, she cares for two rescued bunnies named Sonora and Percival, as well as a rescued cat named Nike. She loves sailing, skiing, running, rock climbing, Tango and Swing dancing, cooking, and adventuring outdoors with family and friends.
Dr. DeMuth can be contacted at drdemuth@canyonpet.com.